DISCOVER THE LATEST TECHNOLOGY FOR YOUR BUSINESS
The Colva Experience.
Join us for the Colva Showcase Event on Wednesday 18th September 2019 hosted in the heart of the Southampton Boat Show. Enjoy a luxury powerboat experience, great food and beverages, meet the Colva Team and discover the latest technology for your business or department.
Watch the video the find out more >
4 Great Reasons To Attend
Powerboat Experience
Experience the thrill of luxury power boat out on the open water.
Great Food & Beverages
We'll make sure you're fed and watered throughout the day.
Meet The Colva Team
Meet our talented team of professionals.
Discover Technology
Speak directly to best vendors in the business.
The Captain's Lounge
The perfect setting to discover the latest technology for your business. Equipped with everything you would expect from a 1st class corporate hospitality venue. Speak directly to the vendors in a relaxed and informal environment.
Comfortable seating
Excellent food
Networking opportunities
Plenty of space
Speak directly to the vendors
Vendor Showcase Information
Find out how our vendors' technology can turbocharge your business.

Hewlett Packard Enterprise (HPE) offers worldwide IT, technology & enterprise products, solutions and services.
We make IT environments more efficient, productive and secure, enabling fast, flexible responses to a rapidly changing competitive landscape. We enable organisations to act quickly on ideas by delivering infrastructure that can be easily composed and recomposed to meet shifting demands so they can lead in today's marketplace of disruptive innovation. We deliver high-quality, high-value products, consulting and support services in a single package. That's one of our principal differentiators. We have industry-leading positions in servers, storage, wired and wireless networking, converged systems, software, services and cloud.
Rely on a high performance Virtual Backup and Replication solution
Altaro VM Backup is a fast, affordable, high performance backup and replication solution. We've cut the waste and hassle to give you an agile, streamlined solution that is easy to implement, feature-rich, with outstanding 24/7 support as part of the package. Up and running quickly, without the need for complex configurations! With Altaro VM Backup, you can install and run your first virtual machine (VM) backup in less than 15 minutes. Get up and running quickly, without the need for complex configuration or software dependencies. Altaro VM Backup is designed to give you the power you need, without the hassle and steep learning curve.

Zebra Scanners Put Performance in Your Hands
Fast. Reliable. Durable. Whether you're scanning at a point of sale, patient's bedside, production line or warehouse we have a scanner purposefully built to make workers even more effective.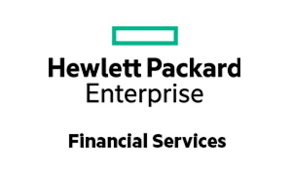 Investment Strategies for digital transformation
More than technology required
Dynamic customer demands and persistent market disruption are motivating enterprises to continually reinvent themselves with IT as the key enabler. This digital transformation includes not just your apps, data and people, but also your finances. How you invest in new technology and manage your existing
IT can help you accelerate innovation and ultimately time to value – improved customer experiences, new operational efficiencies and new business models.
Balance your needs
Reaching your goals requires a delicate balance to meet your needs for today,
tomorrow and the future. HPE Financial Services can help you create an IT investment and lifecycle management strategy to:
• Extend and extract additional business value from your business model today
• Fund transformation to enable business agility to compete tomorrow
• Trial new solutions and capabilities to innovate your business model for the future
The future belongs to the fast. The next disruptor in your industry may be more agile. Whether you are large or small your technology and your IT investment strategy can be your best strategic weapon.
We look after your IT.
With years of multi industry experience, Colva Care help owner-managed businesses plan their IT roadmap by identifying the growing pains before they happen. With our project lead approach, we evaluate your network on day one and present you with a plan on how to maximise IT in your business while offering you peace of mind with robust IT support, in case the worst happens.
Bespoke Communications Solutions
Telecoms is a supplier of bespoke communications solutions to businesses across the UK. We have partnered with the best technology and communications providers to offer our customers the pick of the best solutions on the market. No two businesses are the same so we pride ourselves on understanding our customers and tailoring solutions to meet the needs of our customers both on time and in budget. Our dedicated single point account management service helps us to build lasting business relationships.
Register now to avoid disappointment! Places are strictly limited, secure your place now!
What People Think.
Don't just take our word for it, hear what previous delegates had to say.
"An absolute magnificent day being both very informative and enjoyable. I look forward to discussing IT solutions regarding our warehousing management with the team. Thank you all for the day, a great down to earth straight talking company."
"Obtaining high quality, face to face contact with such an exciting and diverse customer base is exciting for any manufacturer. The event has the potential of being one of Citizen's most successful in recent years - close it out guys, because I want to do it again!"
"A thoroughly enjoyable informative day. The outlook on the 'Internet of things' was very interesting and thought-provoking. The Colva Team were very helpful and hospitable, thank you all."
Register now to avoid disappointment! Places are strictly limited, secure your place now!
Terms & Conditions
Please note that tickets to the Colva Showcase Event are subject to the following terms and conditions:
Tickets are not guaranteed until confirmed via email by Colva.
Tickets to the event are free. However, if no attendance or your ticket is cancelled by you within 72 hours before the event, your company will be charged £150 (ex VAT), per person.  By placing your ticket order, you confirm you have authority to accept billing on behalf of your company.
Photos will be taken throughout the event for marketing purposes. By attending, you are giving your consent for your photograph to be used on social media or any marketing platform by Colva and any vendor exhibiting on the day.
Your information will be passed to the vendors exhibiting on the day, should you not wish to have your details passed on, please email gdpr@colva-it.com.
Colva will not accept any travel, parking or accommodation costs getting to and from the event.
Your attendance is at your own risk and Colva hold no responsibility for any injury or lost property.