Accelerate transformation with Lenovo and AMD
Lenovo Infrastructure Solutions powered by the latest generation of server architecture, the AMD EPYC TM 9004 Series Processors.


Is your business digitally transforming?
Is your business digitally transforming? Then you're probably running more applications, VMs, and modern workloads like AI and analytics – and you may need to modernize your servers to keep up. Lenovo and AMD have partnered to give you a performance boost. With proven innovation and engineering prowess we bring you:
Leading server performance
Lenovo servers with AMD EPYC processors hold 101 current performance benchmark world records, more than 2x Lenovo's nearest competitor. Meeting all your workload requirements.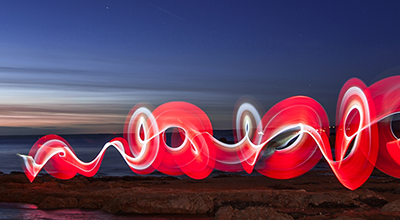 End-to-end, whole lifecycle security
Including ThinkShield enhanced with AMD Secure Encrypted Virtualization, which can protect your data even during processing in the cloud.
Certified sustainability improvement
With AMD AMD EPYCTM Processor-powered Lenovo servers, which save energy and money with the world's highest performance per watt, and Lenovo services that reduce your carbon footprint.
Introducing the ThinkPad X13 Gen 3
Powered by up to AMD Ryzen™ 7 6000 PRO and boasting integrated Radeon™ 600M Graphics, the refreshed ThinkPad X13 Gen 3 perfectly marries high performance with ultra-portability.
Confidently tackle the day with this work-from-anywhere laptop, with its Wi-Fi 6E1 connectivity and optional 5G, plus built-in ThinkShield security features to ensure your work and identity are protected. The improved FHD RGB camera, a 16:10 narrow bezel display, and Dolby Voice elevates the user experience, delivering more immersive and clearer video collaboration. Plus, low blue light display options mean minimal eye fatigue when those extra hours are a must.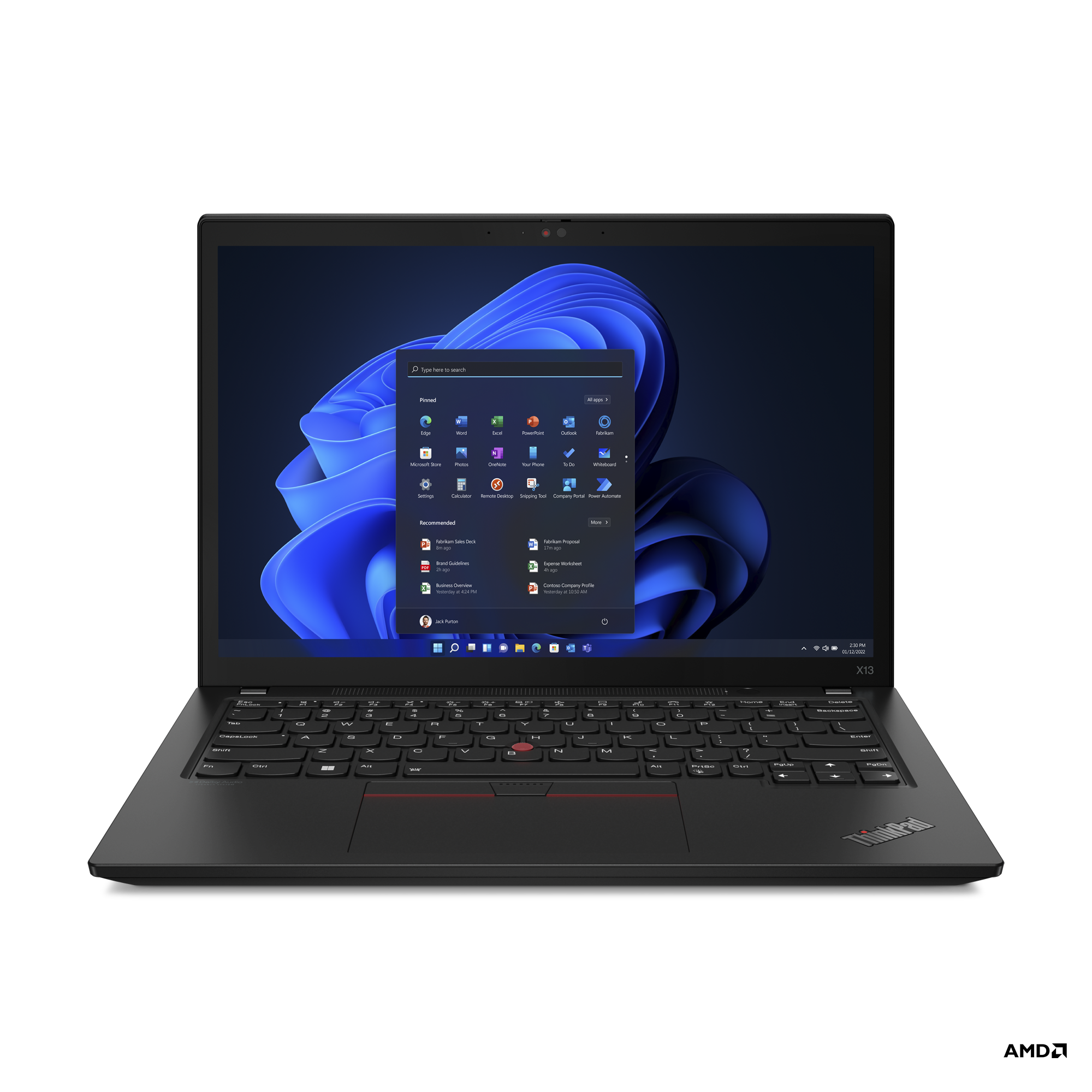 About the ThinkPad X13 Gen 3
Built to amplify business computing for the hybrid workforce, this powerful next-gen laptop delivers the most modern security features.
Hardware without compromise
Starting at 18.1mm and 1.19 kg (2.62 lbs), the ThinkPad X13 Gen 3 is built for the portability and performance expected by today's hybrid workforce, with up to 15.4 hours1 of battery life and next-gen 5G and Wi-Fi 6E capability2.
Unmatched performance
The ThinkPad X13 Gen 3 delivers powerful mobile productivity with up to AMD Ryzen™ 7 6000 PRO, integrated Radeon™ 600M Graphics, up to 32GB LPDDR5 memory, and up to 1TB Value PCIe Gen 4 storage.
Enhanced user experience
With an expanded scope of the FHD RGB camera plus Dolby Voice for immersive, clear video conferencing, the ThinkPad X13 Gen 3 enriches virtual collaboration in the modern workplace. The low blue light WQXGA display option means no more tired eyes when the productivity just can't stop.
Redefined design
The refreshed ThinkPad X13 Gen 3 delivers a narrow 16:10 panel design with 84% screento-body ratio and choice of Thunder Black or a stunning Storm Grey aluminum finish with tone-matching keyboard. User-facing audio with larger speaker, a wide 115mm TouchPad, and power-on touch fingerprint reader make this ultra-portable clamshell ideal for the hybrid workforce.
The competitive edge with Lenovo and AMD is real. And their alliance is to your advantage.
Business value: Get more value with improved performance, better economics, faster deployments, enhanced administrator productivity, and cloud-like financial choice.
Optimized solutions: Confidently accelerate your Hyperconverged, Virtualization, HPC, Big Data workloads, and speed up time-to insights with Lenovo and AMD Solutions.
Proven innovation: Run smarter, faster, and more sustainable applications using the industry's most reliable, secure, and innovative end-to-end infrastructure portfolio.

ThinkVision docking monitors
Experience revolutionary connectivity. It's more than just a marvelous display. When connected, the monitor acts as an effective docking solution for ports that can connect to a full range of compatible peripherals, such as keyboards, laptops, smartphones 1 , speakers, printers, cameras for conferencing, and external storage, simultaneously.