Switch things up for hybrid work
Transform your network to handle what's next in this hybrid world.
Build a network that gives you peace of mind
Keep users happy and business running smoothly with software and hardware that work best together. Automation, analytics and security work hard for you, so you don't have to.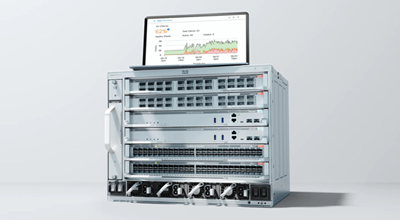 Cisco Catalyst 9000 Switching Family.
The Catalyst 9000 switching family offers versatile design for more-flexible operations. Help ensure a more secure experience and bring exceptional speed and scale with our new Catalyst 9000X models.​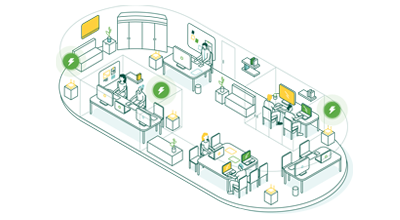 Wireless LAN and Cloud-Managed Wi-Fi Access Points
Get proactive insights and automatic remediation from Meraki Health, powered by our machine-learning engines. Proactively protect, inspect, and adapt your network with the self-configuring, self-maintaining Meraki platform.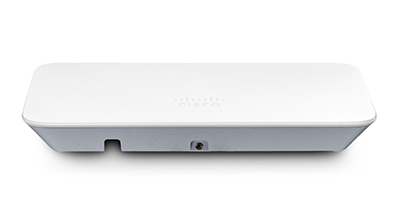 Meraki Go – Small business AP
Cloud managed WiFi for small businesses doesn't get any easier than with the Meraki Go access points. Built for business with an easy to use app for everyone. Meraki Go access points include both everything you need.
Cisco Catalyst 9000 wireless family
Get hybrid work to work for you with wireless solutions.
Operational flexibility: Deploy and manage your network on-premises or in the cloud with Cisco DNA Center or the Cisco Meraki dashboard.
Connect people and things: Provide reliable, optimised connectivity with Wi-Fi 6/6E technology.
Secure by design: Secure users and devices with built-in, zero-trust access and AI/ML-powered anomaly detection.
Automate your wireless network: Simplify operations with AI-enabled automation.
Take your network as seriously as your business
Build a future-ready network with the industry leader in networking.
Simplify onboarding and provisioning
Use automated workflows to quickly configure and provision new devices on the network according to your network policies.
Control access with ease
Use artificial intelligence and machine learning (AI/ML) to identify and classify endpoints, implement security policies and display the most critical alerts for action.
Maintain network health
Use telemetry data and simple management tools to show client, network and application health insights.
Scale your network to match demand
Simplify scalability with flexible router-port configuration to meet demand dynamically. And with Cisco Smart Licensing, it's easy to activate ports when and where you need them.
Meraki Go WiFi Access Points: Reliable and secure WiFi anywhere you need it.
Fast connectivity inside or out
Prioritize bandwidth, set usage limits, block unwanted websites
Easily add more access points to expand your network coverage
Free Cisco MIB Report
Easily identify the last date of service for legacy products and future roadmaps plus alerts for when support is due for each product. Our Intelligent MIB report can also collate your hardware into one simple contract with one end date. The MIB tool provides you with a full picture of your Cisco infrastructure distilled into a single report. This is broken down into clear categories to help easily identify the gaps and demand potential within your Cisco install base.
The report is based solely on Cisco sales data, meaning there is no network collection of customer or partner data, removing any concern over business sensitive information. As a result, you'll gain a greater insight into your estate, enabling you to plan and expand your practice according to hard data.
Request a call back below and ask our team about our Free CISCO MIB reports.
Key Focus:
Upcoming renewals
Contract consolidation
Co-termination of contract end dates
Uncovered kit (Understand why this is not covered)
Migration opportunities, prepare for kit going End of Life
Full adoption