Do you want to implement the latest technologies to improve processes, safety and efficiencies without the cost and the headache?
The latest AI, IoT and Computer Vision technologies are being used across industry verticals to enhance safety, create personalized customer experiences and improve quality control processes (to name a few examples). These technologies need to process data, react in real time and operate in highly distributed locations – on cruise liners, wind farms and quick-service restaurants. These are outside of typical data center environments and lack power, networking, space, cooling and technical skills. That's why you need a fully-managed, ruggedized edge computing solution.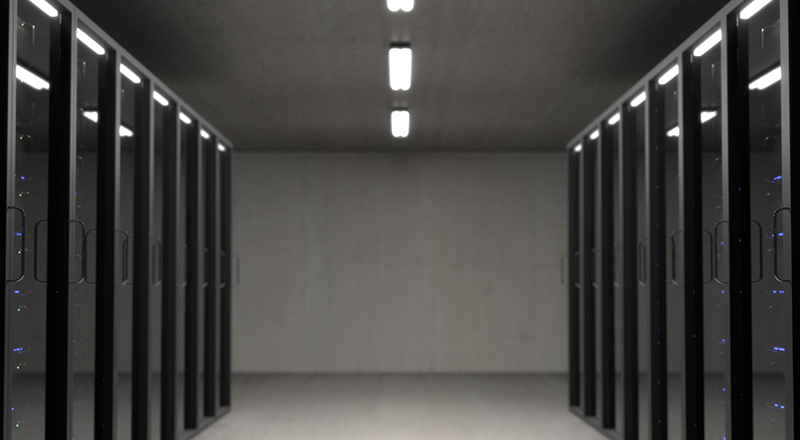 Edge Computing Solution
Sunlight offers wide-ranging support and compatibility for Lenovo's expanding ThinkEdge and ThinkSystem portfolio designed and built for the unique edge use case requirements.
Education
Use AI and self-learning algorithms for automating repetitive tasks like grading papers, personalizing the learning experience, classroom management on-site security measures.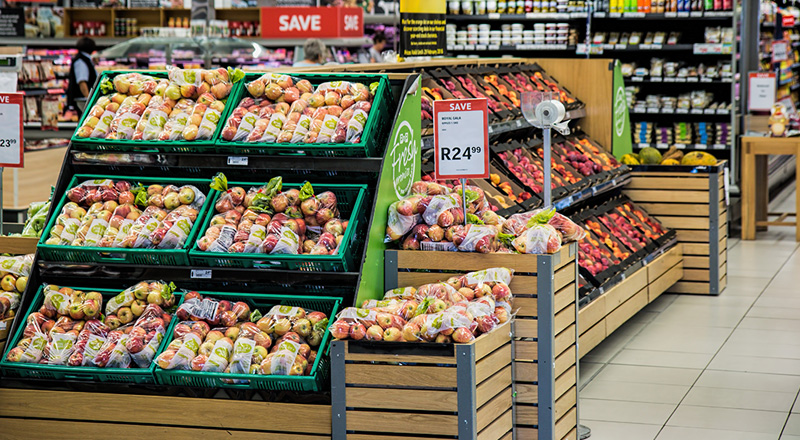 Grocery retailers
A wide range of affordable, field-tested technologies can help retailers reduce the cost structure of their stores while delivering a better experience for both consumers and employees.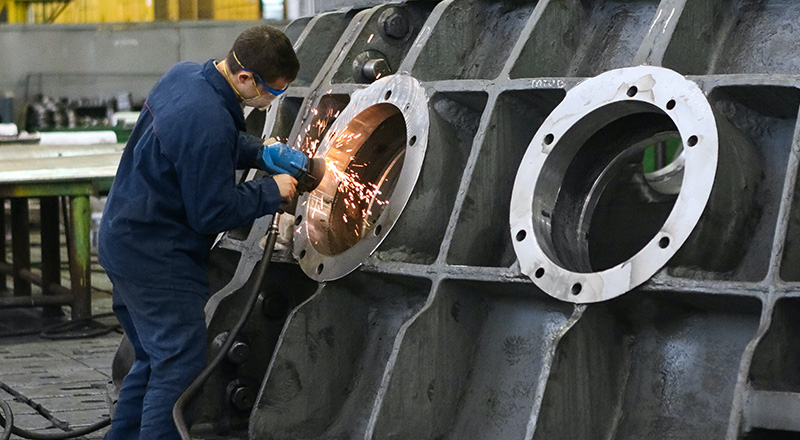 Manufacturing
Collecting and analysing data from production lines enables faster and more reliable processes on the factory floor.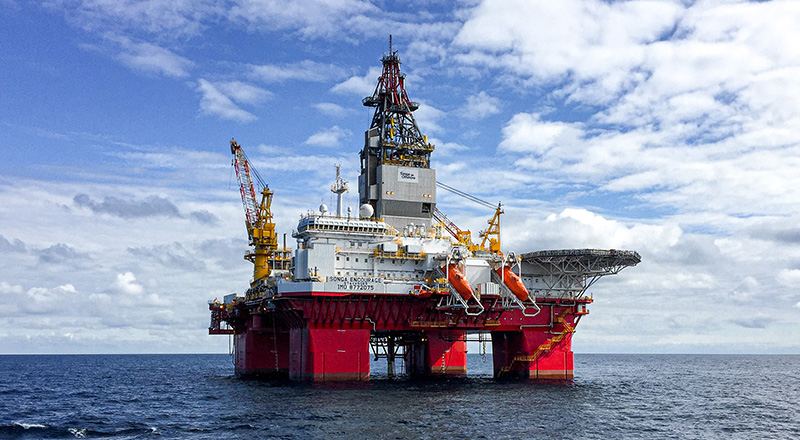 Oil & Gas
Applications for predictive analytics and maintenance, surveillance, asset tracking, emissions testing, employee safety and video analytics.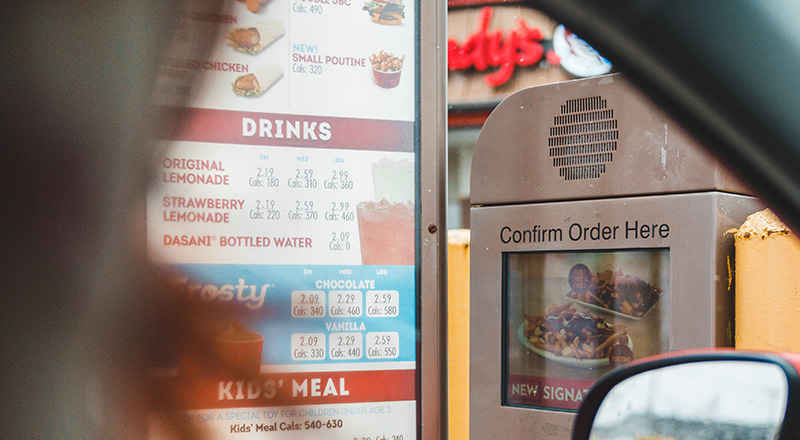 Quick Service
Deploying new application technologies in each of their restaurants to improve customer experience, reduce cost and automate processes.
Lenovo ThinkEdge range:
With Lenovo you can improve everything from the customer experience to store operations and supply chain management.
Sunlight HyperConverged Edge
The Sunlight HyperConverged Edge allows you to run virtual and/or containerized applications on highly-available, purpose-built edge server infrastructure, including the Lenovo ThinkEdge range. It is a full-stack, bare-metal virtualization platform that combines the computing, storage, and networking of one to multiple servers into a single system or cluster.
Each cluster, deployed in a remote location, can consolidate multiple instances of Windows, Linux and containers on x86, AMD, Arm, and Nvidia Jetson.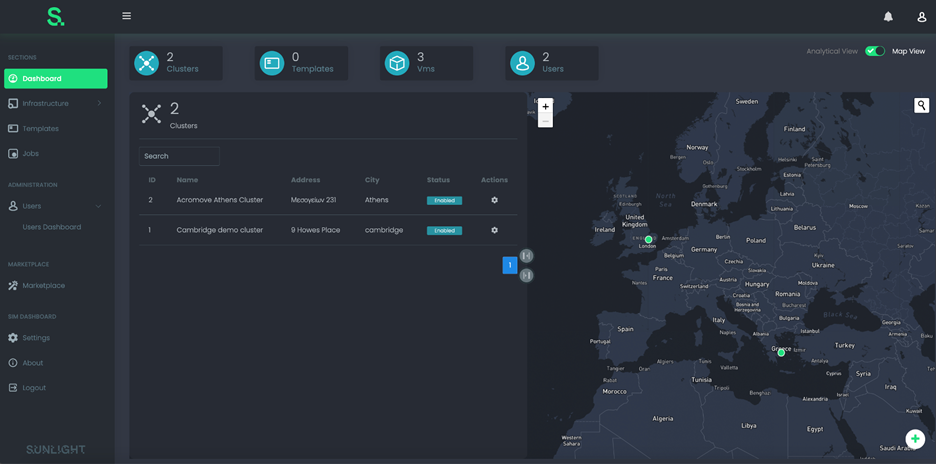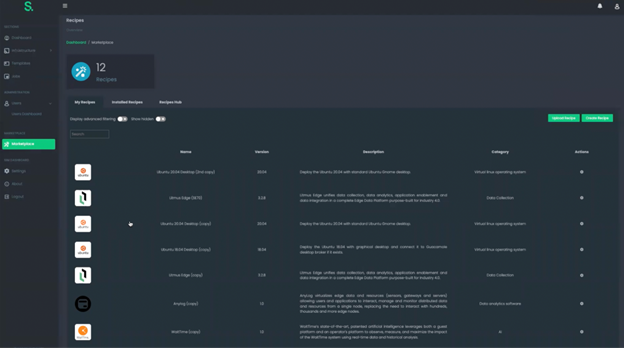 Sunlight NexCenter
Sunlight NexCenter is the centralized console and API that provides a single pane of glass to manage and monitor edge resources, take backups, move workloads, and deploy new remote clusters.
A core feature of NexCenter is the AppLibrary which allows customers to build and access playbooks (images & recipes) for deploying applications and the supporting infrastructure to 100s or 1000s of remote clusters with a single click.
A complete hardware, software and fully-managed solution for enterprise innovation at the edge.
Real-time insight to action:
Sunlight offers wide-ranging support and compatibility for Lenovo's expanding ThinkEdge and ThinkSystem portfolio designed and built for the unique edge use case requirements.
Highly Available:
The joint solution is highly available, delivering fail-over and redundancy for mission-critical applications at the edge. Eliminate downtime and lower the cost of servicing remote locations by moving break-fix to regular business hours and with lower cost SLAs.
Secure:
The solution is designed with security at its core. All components of the Sunlight stack are hardened. Thanks to Sunlight's fine grained CPU and memory allocation it is possible to physically guard against CPU memory exploits. Control of IO interfaces allows you to separate content and network traffic so there is no sharing of physical drives or network physical interfaces. Data can be encrypted at rest through hardware acceleration.
Low cost:
Data center pricing doesn't translate at the distributed edge. The solution is priced for edge economics, with flexible terms on a per-node basis.
Zero-touch management:
The solution is sent pre-configured to each edge site so anyone working there can unbox the hardware, plug it into the network and power it on. The nodes then show up as enabled in a central dashboard and applications deployed remotely. There is no need to pay for technical hands to attend each site.