Thin & zero client hardware and software for cloud workspaces and virtual desktops
10ZiG develop Thin & Zero Client endpoints solutions for Virtual Desktop Infrastructure (VDI), DaaS and SaaS. Their fast and reliable hardware / software solutions are Citrix, Microsoft and VMware ready and designed to handle all use cases – from task-based to sophisticated CAD/CAM users. They support Citrix/Citrix Cloud, VMware Horizon/Horizon Cloud, Microsoft RDP, Cloud PC & Azure Virtual Desktop (AVD – formerly WVD).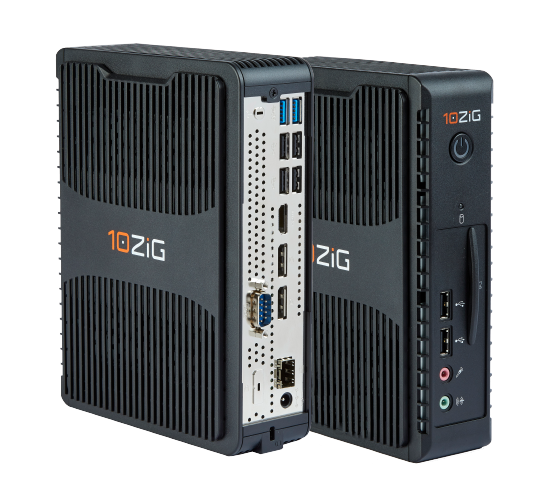 Core product line-up from 10ZiG
Thin Clients – Linux PeakOS™ and Windows 10 IoT
Zero Clients – In-house developed secure Operating System – NOS™
PC Repurposing Software – Extend the life of 3rd party hardware – RepurpOS™
100% FREE Cloud Ready Management Tool – The 10ZiG Manager™
Why 10ZiG?
15+ Years in the market
Free evaluation devices
UK based support
Free customisable build
Why choosing 10ZiG as your VDI endpoint solution makes sense
10ZiG wants to understand your project, your needs, your goals, and the obstacles you want to overcome.
10ZiG will work with you to deliver the exact solution you are looking for…
Hardware without compromise
Performance hardware designed from the ground-up for ever-changing experience demands. Assembled locally with the highest quality stateless components.
Management made easy
Automated deployment and management with The 10ZiG Manager™ – always FREE with no user or device limit. A choice of managing devices via traditional LAN/WAN or the Cloud- using either a Desktop Console or Web Console.
Services like no other
No-obligation test devices, including personalized POC follow-up, pre-sale support, local assembly, and custom build.
In-house development ahead of the curve
Solely focused in-house endpoint OS vendor. Always at the forefront of EUC, VDI, and Digital Workspaces development with powerful expertise in underlying Linux & Windows based operating systems and surrounding technologies, both hardware and software.
Technology partnerships that deliver
Designed for all leading EUC, VDI, and Digital Workspaces providers including VMware, Citrix, Microsoft, Amazon WorkSpaces, Parallels, and Teradici.
Support when you need it
Market-leading, 3-year advance exchange warranty, including software support and upgrades.
Hassle-free warranty
No-obligation test devices, including personalized POC follow-up, pre-sale support, local assembly, and custom build.
Software with unrivalled performance
Finely-tuned, powerful and secure OS platform. Provides speedy and easy to use UI for users to access their EUC, VDI, and Digital Workspace environments. It's all about easy to use, easy to configure, and easy to manage.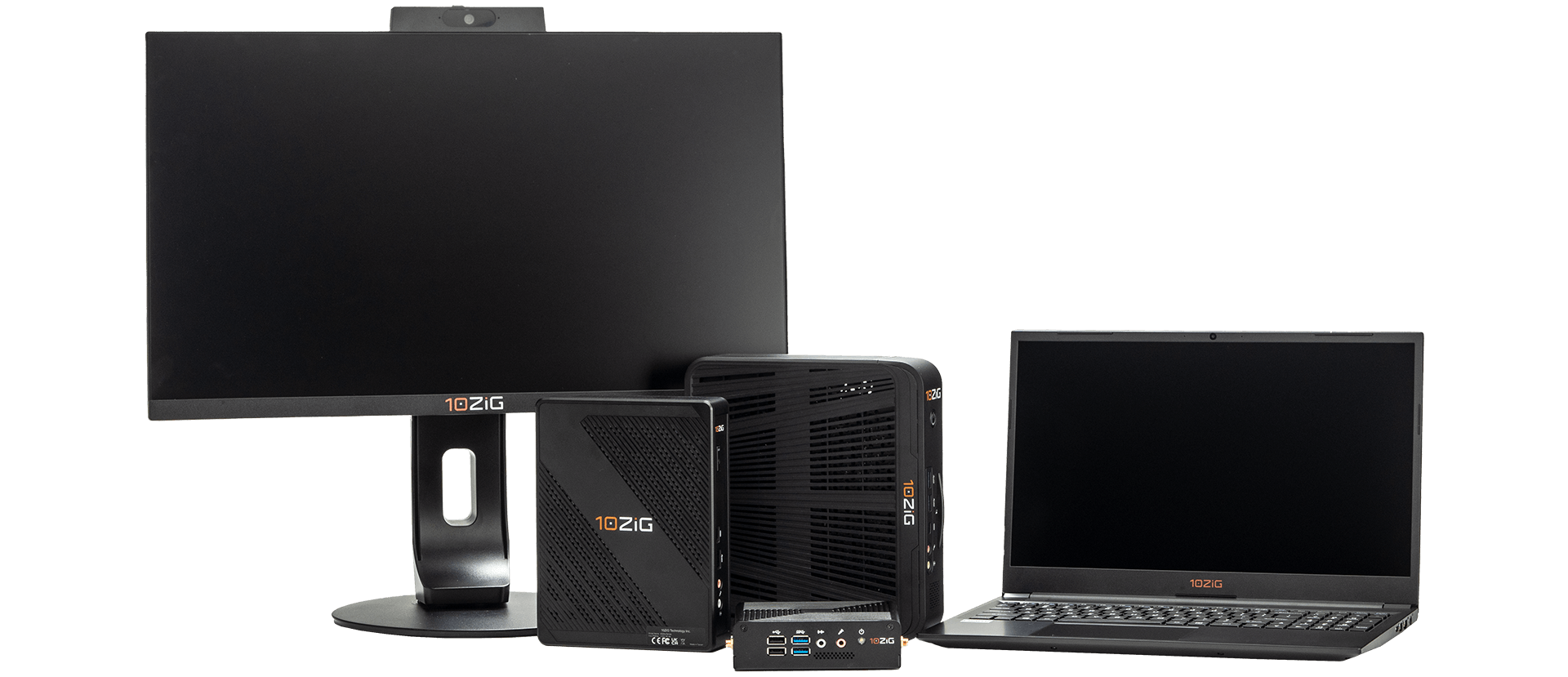 A wide range of devices to fit your needs
10ZiG Technology provides cutting-edge Thin Clients and Zero Clients for the latest virtual desktop infrastructure solutions. Our VMware, Citrix and Microsoft ready hardware is designed to suit all user types, from those requiring low-level application support such as Microsoft Office, right through to power users requiring HD Video/Audio, Flash/HTML5, video conferencing, 3D, CAD and 4K resolution.

Request a call back or demo